Čo sa premietne človeku hlavou keď sa povie parkour? Pre dieťa to je väčšinou beko, kong, horse challenge či meno známeho parkouristu. Pre rodiča neustále preskakovanie gauča, lavičky, roztrhané tepláky a hlavne veľké nebezpečenstvo úrazu. V závislosti od veku sa reakcie výrazne líšia.
Pre trénerov Big Street Project však parkour reprezentuje slobodu. Slobodu pohybu a schopnosť ovládať svoje telo. To, akým spôsobom sa o to usilujeme, prečo to robíme a ako to môžu robiť aj druhí Vám porozpráva  jeden z našich zakladajúcich členov, Tomáš Huszár, ktorý v novembri 2018 vystúpil so svojim talkom na podujatí TEDxUniverzitaKomenského.
A čo to ten TEDx vlastne je?
Jedná sa o menšie lokálne podujatia, usporiadavané nezávisle po celom svete podľa vzoru a licencie exkluzívnej konferencie TED (T-echnology/E-ntertainment/D-esign). Úplne prvá sa uskutočnila v Kalifornii už v roku 1984, práve tá  položila základy ospevovaného internetového kolosu TED.com. Na tejto stránke sú v súčasnosti tisíce multitematických videí, ktoré sú zjednotené pod sloganom "Myšlienky hodné šírenia / Ideas worth spreading". Medzi rečníkov, ktorí na TEDe vystúpili, patria, okrem iných, aj zakladateľ Microsoftu Bill Gates, bývalý viceprezident USA Al Gore, výskumníčka primátov Jane Goodall, zakladatelia spoločnosti Google či spevák skupiny U2 Bono.
Možnosť vystúpiť na tomto evente dostal Tomáš koncom roka 2017 kedy sa podujatie začalo organizovať. Po niekoľko kolovom výbere spíkrov bol vybraný medzi 12 finálnych. Na svojom prejave pracoval s prestávkami viac než pol roka, najintenzívnejšie posledné 2 mesiace pred podujatím. Svoje 12 minútové vystúpenie poňal z ľudského hľadiska a rozprávaním vlastných skúseností, ktoré počas trénovania nadobudol. Hlavnou myšlienkou talku bolo uvedomenie si, že nie všetko musí ísť dopredu. Veľa krát sa stačí obzrieť a zistíme, že veci, ktoré sa robili v minulosti dokážu fungovať aj dnes, dokonca oveľa lepšie ako najnovšie metódy či princípy.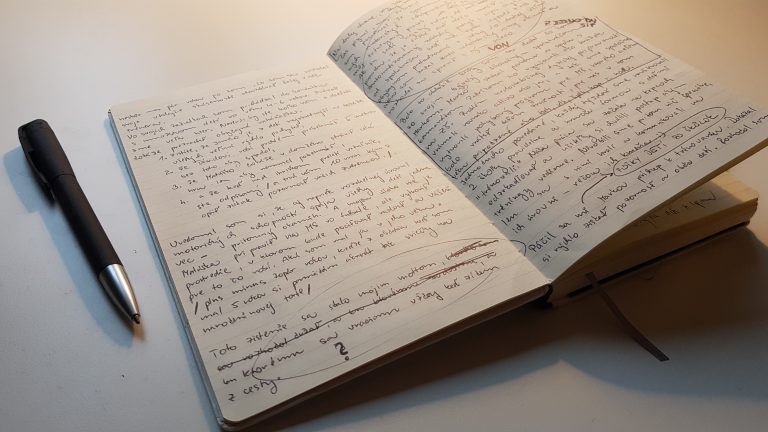 A ako svoje vystúpenie vnímal Tomáš?

,,Cítim hlbokú vďaku za túto príležitosť. Prezentovať na TED alebo TEDx je pre každého obrovská česť. Moment, ktorý sa v živote viac krát neopakuje. Cením si ho o to viac, že som na stejdži mohol stáť vo svojich 25 rokoch. Znova a znova sa mi potvrdzuje, že to čo robíme má pre spoločnosť veľký význam a okolie to vníma. Som vďačný všetkým, ktorí boli súčasťou môjho prejavu - priamo aj nepriamo. Nebol dokonalý, no dal som doň 100%, a tak bola najlepší aký som vedel predniesť."