Do akých skupín vás môžeme zaradiť?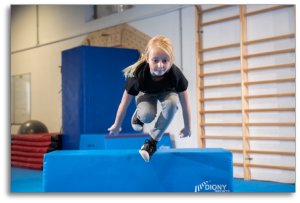 Parkour & freerunning - začiatočníci
Parkour, ako každý iný šport, vyžaduje nie len fyzickú, ale aj psychickú zdatnosť. Skupina začiatočníkov je rovnako zameraná na správne pohybové návyky a zlepšenie uvedomelého ovládania tela cvičenca ako aj na rozvoj jeho psychických schopností, aby mladí atléti vedeli svoje schopnosti odhadnúť a, ak sú na to pripravení, bezpečne posúvať svoje limity.
Parkour & freerunning - pokročilí
Ak už cvičenec dobre ovláda svoje telo a myseľ, je disciplinovaný a chce svoje schopnosti posunúť na vyššiu úroveň, je tu pokročilá skupina. Venujeme sa tu náročnejším cvičebným tvarom, na ktoré je nutné mať dostatočnú silu a obratnosť. Preto sa do pokročilej skupiny nedá priamo prihlásiť, musiš nám ukázať, že si na to pripravený.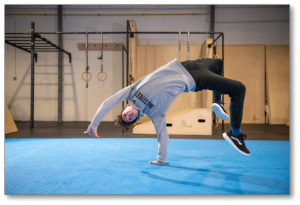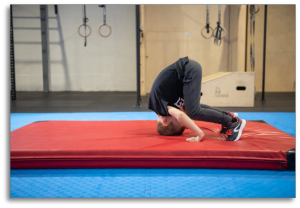 Detská prípravka
S pohybom treba začat už od najmenších, čo si v Big Street Project uvedomujeme, a preto sme vytvorili skupinu 5-8 ročných, ktorí potrebujú zvýšenú pozornosť trénera a precíznejší prístup. Tréningy prebiehajú hlavne hravou formou, kde máme snahu deťom odovzdať najmä pestrý repertoár pohybu, aby si neskôr mohli zvoliť šport alebo inú aktivitu, ktorej sa budú chcieť venovať.
Všeobecná športová gymnastika
Tréningy sú zamerané na rozvoj pohybovej všestrannosti, ale aj technickú a estetickú formu gymnastických cvičení a cvičebných tvarov (premety, saltá, stojky, kotúle,…), či už s náčiním alebo s vlastným telom. Prejdeme postupne od začiatočníckych nácvikov cez akrobatické nadväznosti až po gymnastické zostavy.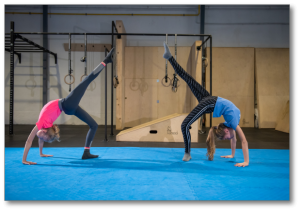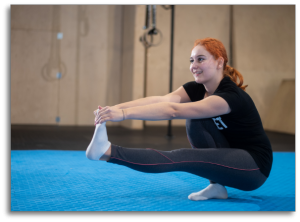 Pohybovka pre dospelých
Určená pre všetky vekové kategórie ľudí, si však pohybovka získala u nás priazeň hlavne dospelákov, keďže tréning nie je priamo zameraný len na výkon alebo estetiku, ale na ten dobrý pocit vo vlastnom tele, ktorý prichádza po poriadnom cvičení. Vítaní sú úplní začiatočníci ale aj skúsení športovci, ktorí si chcú obohatiť pohybový repertoár.
V prípade, že typ tréningu, alebo termín, ktorý ste chceli navštevovať nie je voľný, zapíšte sa prosím na čakaciu listinu a o uvoľnení termínov vás budeme informovať.
Ι rozvrh tréningov na školský rok 2022/2023

Ι CENNÍK
Ceny sú platné pre všetky druhy tréningov a predstavujú mesačnú výšku členského poplatku.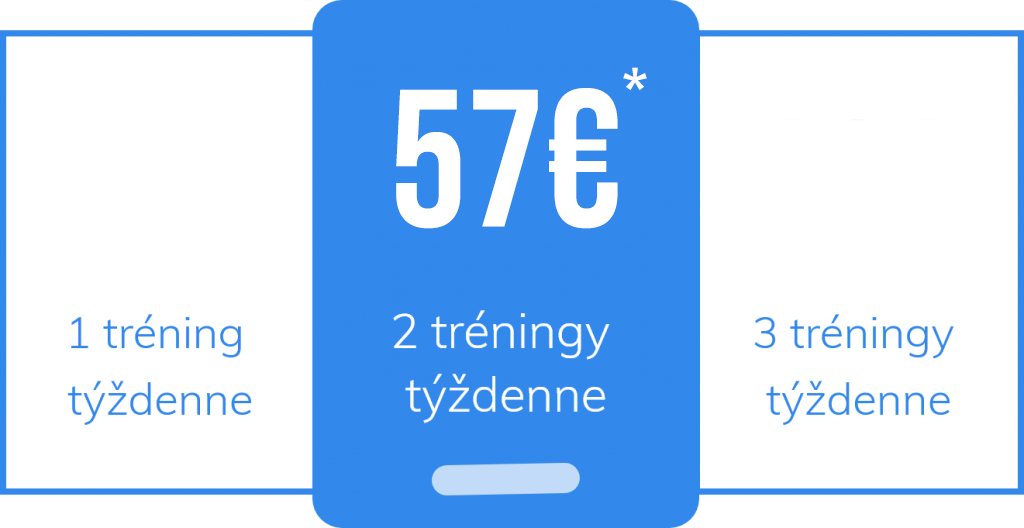 Cenník členského je platný od 22.8.2022 pre všetky typy tréningov.
V prípade, ak tréningy navštevujú dvaja alebo viacerí členovia rodiny, má každý z nich nárok na zľavu -20% z členského poplatku.
* Zobrazené ceny sú platné po uhradení ročného členského poplatku 30,00€. Ročný členský poplatok je platný 12 mesiacov od jeho uhradenia. Bez úhrady ročného členského poplatku sú ceny mesačného členského nasledovné:
40,00€ - 1 tréning týždenne
60,00€ - 2 tréningy týždenne
70,00€ - 3 tréningy týždenne
- 10% súrodenecká zľava